The Department of Dentistry at Starcare Hospital offers avant-garde dentistry treatment to people experiencing various types of dental troubles. We have state-of-the-art equipment to diagnose and provide the best services with precise and efficient treatments. At our hospital, we offer Orthodontistry, Prosthodontistry, Paediatric Dentistry, Cosmetic Dentistry, Dental Implant, and Laser Treatments. Our team of dentists is highly trained and experienced to treat people with the equipment that aids in comprehensive diagnosis and providing treatment.
Dentistry is the medical study of the teeth and mouth. The Dentist is a trained professional who helps care for the teeth and mouth.
Some orthodontists specialise in improving dental flaws such as overcrowded teeth, crooked teeth, and jaw alignment. There are Prosthodontists who prevent, diagnose, and treat facial irregularities and tooth and facial restoration, thus helping you achieve and maintain a beautiful, healthy smile. Starcare Hospital has a team of Dentists, comprising orthodontists and Prosthodontists, to provide first-class Dentistry Treatment.
Paediatric dentistry is the branch of dentistry where the Dentist offers oral health care for infants and children through adolescence, keeping their teeth healthy by removing plaque buildup and food debris stuck in the teeth.
Cosmetic dentistry: It focuses on improving the appearance of your smile. Our hospital's Dentists provide common cosmetic treatments, including teeth whitening, dental bonding, veneers and dental implants. With our dentistry services and treatment, we earned a position as one of the best Cosmetic Dental Hospitals in Kozhikode, treating people who offer cosmetic dental treatment.
What Is Dental Implant
Artificial teeth are surgically implanted into the jaw to improve chewing function or beauty. They're used to prop up prosthetic teeth like dentures, bridges, and crowns. After getting an implant, our dentist advises patients to schedule appointments to keep track of good oral hygiene and provide necessary treatment depending on the prevailing condition. In addition, it's important to plan for periodic examinations.
Three stages of dental implants
Stage 1 is the information gathering, assessment and planning phase.


Stage 2 is the surgical phase, when the implant fixture is placed into your jawbone.


Stage 3 is the final implant, where the crown is placed on the fixture.
Dr Anju P Consultant periodontal surgeon, implantologist and laser specialist. Starcare Hospital, a Dental Hospital in Kozhikode, specialises in treating gum disease. It causes bleeding, a bad smell in the mouth, and a gap between the teeth caused by unhygienic tooth care, plaque deposits, and calculus. These bacterial deposits may lead to aggressive periodontitis, especially in young age groups below 18. Periodontium is caused by diabetes, smoking and vitamin D deficiency. There's a two-way relationship between diabetes and gum disease. Diabetes that is not controlled well leads to higher blood sugar levels in the mouth fluids. This promotes the growth of bacteria that cause gum disease. If left untreated, it may cause the blood sugar to rise and make it harder to control diabetes.
Our Dentist prefers Flap Surgery to perform the procedures at the root of the tooth and the bone. This procedure involves separating the gum from the teeth, allowing the dentist to have control over the complete visibility during the procedure, resulting in increased treatment and surgical effectiveness. Our dentist prefers this treatment method for treating periodontal damage.
A serious gum infection that damages gums and can destroy the jawbone is called periodontitis, caused by poor oral hygiene. It can lead to tooth loss. It's a risk factor for heart and lung diseases. Red, swollen, and feeling weak gum tissues are common symptoms of periodontitis. During Dental Treatment, the pockets around the teeth are cleaned by an oral surgeon to protect the surrounding bone.
Our Dentists suggest surgery for patients suffering from advanced cases. Tooth cleaning, polishing and oral hygiene are very important. Periodontal treatment can reduce infection and rebuild your bone and tissue to some degree.
Signs of serious gum disease
Bad breath, swollen gums, bleeding gums, painful chewing, loose teeth, sensitive teeth. You can do self-care at home by brushing your teeth at least twice daily. Replace your toothbrush every three months and visit your dentist at least once a year.
Five Stages Of Gum Disease
Gingivitis: Compared to periodontitis, this is the beginning phase of gum disease. Your gums will get red and swell up when you suffer from gingivitis. However, at this stage, you won't experience any bone loss around your teeth.
Mild Periodontitis: Prolonged gingivitis may progress to early periodontitis. There is bone loss around the teeth, and the gums have begun to erode. The result is the accumulation of plaque, tartar, and bacteria in areas your toothbrush fails to contact.
Moderate Periodontitis: As periodontitis develops, you lose even more bone around the teeth. Your gums become sore and tender.
Severe Periodontitis: The disease becomes more severe when periodontitis is left untreated. Gums will bleed, and there's often pus and infection around the gum line, leading to chronic bad breath.
Advanced Periodontitis: This infection impacts the jawbone so that teeth may be lost. You might have experienced persistent pain.
For patients who are afraid of surgeries, laser treatment is done to remove infections. At Starcare Hospital, our dentists are trained to offer dental laser treatment, which is opted for by the patient according to the type of surgery they are interested in opt-in for.
For patients afraid of surgeries, laser treatment is done to remove infections.
Dr Daniya Ahammed, General Dentist Starcare Hospital specialist in the root canal, artificial teeth implant. Also, there's Dr Laiju Abdulla, prosthodontist, Starcare Hospital Kozhikode chief of the versatile dental department known as "La dent Studio-Let your smile be confident "as their tagline.
Dr. LAIJU ABDULLA
Dr. ANJU P
Dr. Daniya Ahammed
Dr. MANU MATHEW
Dr. DARSHANA V
Dr. DEEPTHI CHERIAN
Dr. MUHAMMED SHAREEF
Dr. LAIJU ABDULLA
Dr. LAIJU ABDULLA
BDS, MSc (UK), MFDSRCS (UK), FICOI (Canada)
Consultant Prosthodontist & Implantologist
Consult a Doctor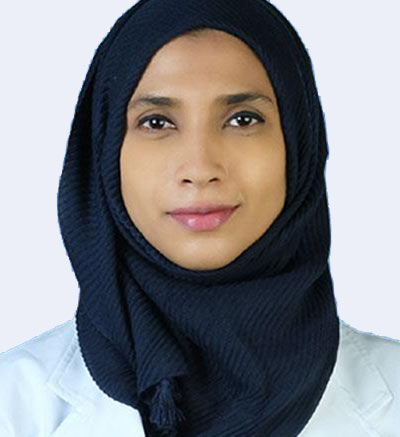 MON to SAT (10 AM to 5 PM)
Dr. ANJU P
Dr. ANJU P
BDS, MDS Periodontology
Periodontal Surgeon, Implantologist & Laser Specialist
Consult a Doctor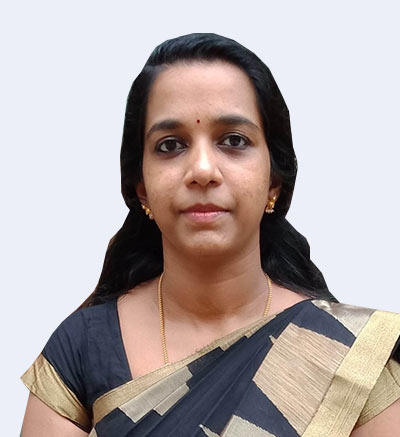 OP Timing
MON to SAT (10 AM to 5 PM)
Dr. Daniya Ahammed
Completed BDS from MES DENTAL COLLEGE and is also a trained hand in BLS and has also undergone training in emergency care. Is good at managing clinic with excellent communication skills. Is also a member of Indian Dental Association.
Areas of interest:
Preventive, interceptive and restorative dentistry both in pedo and adult patients.
Anterior and posterior composites,
Amalgam
GIC restorations
Direct and indirect pulp capping,
Temporary restorations, crowns
Partial and complete dentures
Tooth extraction
Suturing
Oral prophylaxis.
Dr. MANU MATHEW
Dr. MANU MATHEW
BDS, MDS
Oral & Maxillofacial Surgeon
OP Consultation
On Call
Dr. DARSHANA V
Dr. DARSHANA V
BDS, MDS
Consultant Pedodontist
OP Consultation
On Call
Dr. DEEPTHI CHERIAN
Dr. DEEPTHI CHERIAN
BDS, MDS
Consultant Pedodontist & Laser Specialist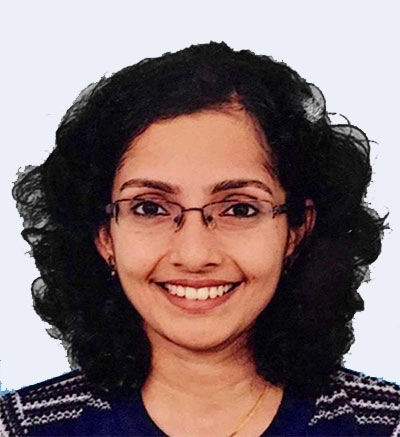 OP Consultation
On Call
Dr. MUHAMMED SHAREEF
Dr. MUHAMMED SHAREEF
BDS, MDS
Consultant Orthodontist & Dentofacial Orthopedician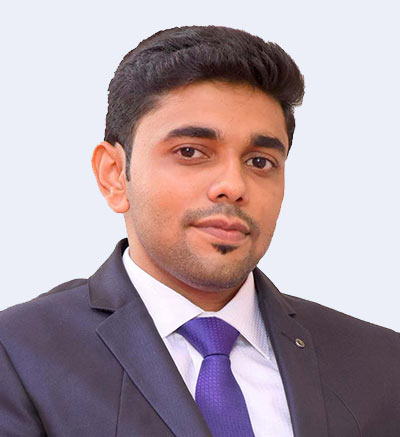 OP Consultation
On Call